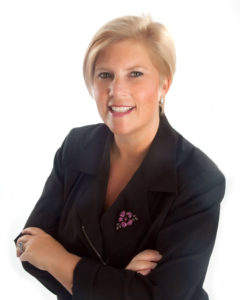 Michelle Grey was born and raised in Columbus, Ohio. She attended Carnegie Mellon University and received a BS in Information Systems and Business and later attended Columbia University and received a Masters Degree in Organizational Psychology.
Michelle worked for over 10 years in New York City for several large companies including: Arthur Andersen and Co., AT&T, Merrill Lynch and Nomura Securities holding various Management Consulting and Human Resources positions.
In 2002, Michelle formed AIP Organizing Solutions. She was eager to apply the combination of her business background, her formal education and life experience to the business of professional organizing. Michelle has been working with small businesses and residential clients to help them reach their full potential by becoming more efficient and productive. AIP's goal is to develop personalized easily maintained organizational systems for each client.
Aside from her family, professional organizing is one of Michelle's greatest passions. She is a member of the National Association of Professional Organizers and served as the President for the Georgia chapter from 2012 to 2014. She is also a member of the Institute for Challenging Disorganization. In 2007, Michelle became a Certified Professional Organizer and was a member of the first group of organizers to pass the exam and qualify for this distinction having had the requisite experience.